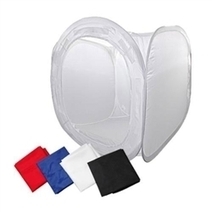 Professional Archaeology Photo Light Box Tent Cube (50cm)
When taking photographs of artefacts in the field or back at base, this professional Indoor Photography Tent (50 x 50 x 50cm) is just the thing for the perfect shot.

The light tent makes it extremely simple to help you take great quality, professional digital photos right form your own tabletop studio. The tent filters the light to prevent shadows and reflections on shiny objects, gives a clean professional backdrop to all items.