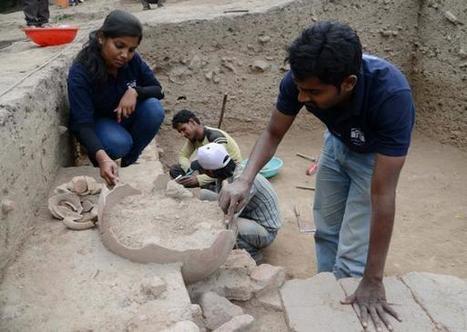 With nimble fingers and immense concentration, Neelima Vasudevan from Kerala, Hage Sonia from Arunachal Pradesh and Shubhobrata from West Bengal are unravelling antiquities from the all-important excavation site at Purana Quila.
It has been an extraordinary experience for them and 15 other final year students of the Institute of Archaeology, who have been visiting this ancient site from March 1 to put their textbook-acquired knowledge to practical use.
For the uninitiated it may seem all fun and games but the students have a different perspective.