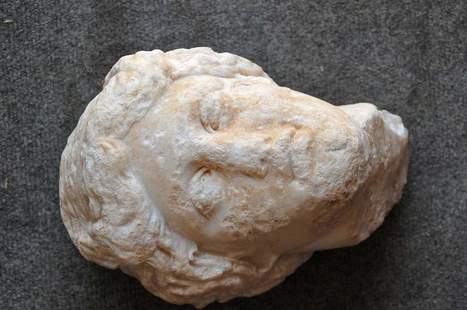 Finding the head of an ancient statue is an "exclamation point" for the team.
Scarred with chips and cracks on its nose and face, the head of Aphrodite's statue most likely avoided destruction during the Roman Byzantine period, about A.D. 330.

Hoff said the area where the head was found was once used to destroy ancient marble statues, to get lime for making mortar or because they were considered pagan symbols.

"Some rather zealous Christians were destroying images of Greek gods and goddesses to get rid of pagan images," he said.

As for the rest of Aphrodite's body, Hoff said it was most likely incinerated.