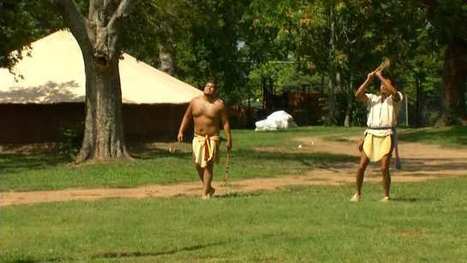 Fall break is just a couple weeks away, and it may be a great time for a little history lesson here in Green Country.
A new and improved ancient village attracts people from all over the world, to learn about the Cherokees and how they lived in the early 18th Century.
Just outside the Cherokee Heritage Museum, on four acres, there's a village that almost looks like a movie set, where you'll likely see men playing a stickball game or women finger weaving.
It's a way of teaching people about Cherokee history and culture through an authentic experience of what tribal life was like in the early 1700s.
The Cherokee Nation has had an ancient village open for visitors since 1967, but it's now been replaced by a new, old village. It's much larger, and more historically accurate.