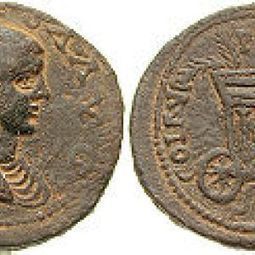 The Old Testament is rife with the admonishment of errant kings and queens worshiping 'false gods', with the much of the blame falling on the Kingdom of Israel and that of Ahab and his infamous queen Jezebel.
In recent years there have been a significant number of discoveries of cult stands and shrine caches throughout Israel. They were found either buried in favissae (underground cellars) or buried in caches, such as at Hazevah and Yavneh, or found in various other settings, like at Tel Rehov's honey production site and at Tel Halif's industrial textile area. The most recent findings were at Motza, just north of Jerusalem, where a cache of apparently cultic items were found in an ancient temple.
Israel is often touted as the birthplace of monotheism. But the Motza artifacts, so similar to those of distant Hazeva and Qitmit, taken in conjunction with the previously discovered stands, shrines and altars from Megiddo, Taanach and Beit Sh'ean, paint a significantly richer picture of the religious life of this ancient land. Add the various figurines found strewn about the land of Israel of females in various poses and states of dress and undress as well as dogs, horses, and bulls: The iconography points to a pantheon of deities, as some scholars believe, or to two main deities, something of a duality.