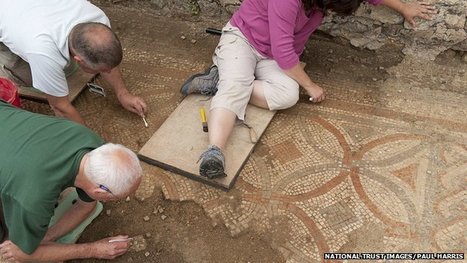 A new archaeological dig is to take place to uncover floor mosaics at Chedworth Roman villa in Gloucestershire.
The mosaics in the north range were last uncovered in the 1960s but records of the dig have not survived.
Experts want to assess the state of the archaeology that still survives, to establish what further excavations and conservation work should take place.
Visitors will be able to watch the dig taking place between 19 - 30 August.
National Trust archaeologist Dr Martin Papworth, who is directing the excavations, said: "Our aim is to evaluate the nature and quality of the surviving archaeology and see what other excavations will be needed both in archaeological and conservation terms.