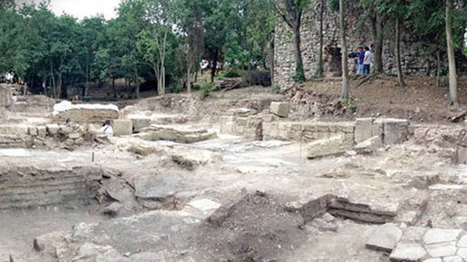 An archeological dig at the ancient city of Bathonea has unearthed more than potsherds, spear tips and skeletons: Researchers have found a fault line that could explain why the area has been abandoned every 300 years.

The excavation started in 2009 in Avcılar district's Lake Küçükçekmece area under the auspices of the Cabinet. Dr. Şengül Aydıngün from Kocaeli University is leading the project, which brings together 65 scientists from countries like Germany and Holland, 25 students from nine Turkish universities and more than 60 workers.
Aydıngün told reporters that the ancient city was found during a surface research project in Yarımburgaz, the oldest settlement in the Küçükçekmece basin. Historic documents and geographers' texts written several centuries ago revealed the existence of the ancient port 20 kilometers from Byzantium (now İstanbul), he said.