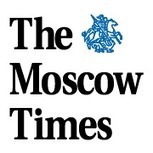 President Vladimir Putin has formally approved a bill imposing tougher punishments on so-called "black archeologists" found guilty of stealing archaeological artifacts, a news report said Thursday.
The law increases the maximum jail sentence for those found guilty of illegally acquiring archaeological artifacts or avoiding handing them over to the state from five to six years and raises the maximum fine applicable from 500,000 to 7 million rubles ($15,000 to $215,000).
Despite this, the archaeologists also claimed that the law had come too late to save a considerable volume of material.