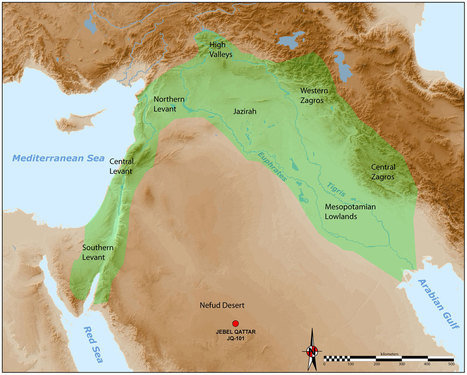 Pre-Pottery Neolithic assemblages are best known from the fertile areas of the Mediterranean Levant with most research focussed on the internal cultural dynamics of the 'core area' of what is known as the Fertile Crescent.
The development of the Neolithic in Southwest Asia has long been seen as a pivotal phase in human evolution and history; a cultural and economic 'revolution', which fundamentally transformed the relationship between humans and their environments, paving the way for population explosion, a shift towards sedentary settlement and a profound change in technology.

However there has been (for a variety of reasons) less research devoted towards understanding the interactions between the core and peripheral regions.... until now!