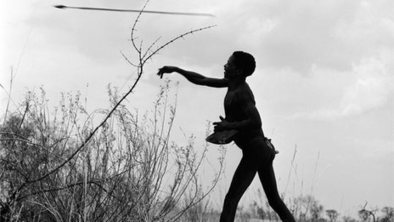 Early humans evolved to throw about two millions years ago, during a time when hunting intensified, according to new research
Neil Roach, from George Washington University, US, who led the study, said that changes in the anatomy of hominins (early humans) that occurred two millions years ago, enabled energy storage in the shoulder that allowed fast throwing, and therefore hunting, to occur.
"Success at hunting allowed our ancestors to become part-time carnivores, eating more calorie-rich meat and fat and dramatically improving the quality of their diet.
"This dietary change led to seismic shifts in our ancestors' biology, allowing them to grow larger bodies, larger brains, and to have more children, and it also did interesting things to our social structure.
"We start to see the origins of divisions of labour around that time, where some would be hunting, others would be gathering new foods.