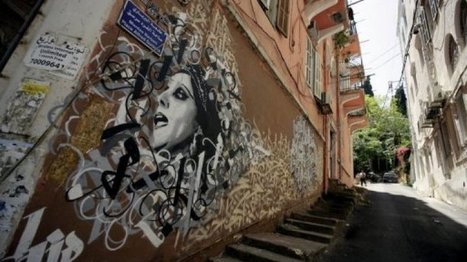 A new highway touted as a way to ease Beirut's notorious traffic has angered residents and activists who say it will destroy rare old houses that survived Lebanon's 15-year civil war.
The Fouad Boutros highway overpass is a long-stalled project, dating back to before the 1975-1990 civil war, and intended to route unnecessary traffic away from some of the city's most congested areas.
For now, the only part of the route completed is a single bridge, which was finished before the war began and has remained as a lone reminder of the old plans.
The Council for Development and Reconstruction, a government organisation intended to help rebuild post-war Lebanon, says the road will significantly improve traffic in the city.