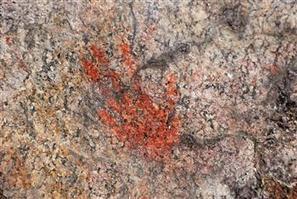 Rock paintings dating back thousands of years ago have been found in the Aegean province of Aydın's Çine district.

Similar rock paintings have previously been found in the Beşparmak Mountains, Bafa Lake and its environs, all of which are located in an area divided between Muğla's Milas district and Aydın's Koçarlı and Söke districts.

The paintings, which are believed to be 7,500 years old, were discovered as part of work conducted by Tekirdağ Namık Kemal University Archaeology Department Professor Neşe Atik initiated in 2000.