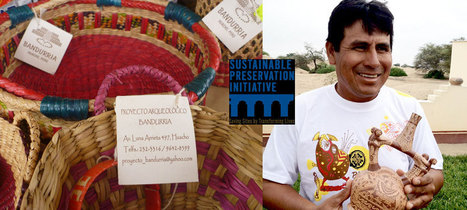 In some locations around the world major cultural heritage sites are being left to deteriorate and in many instances the communities surrounding them are living far below the poverty line. As a result local communities see these sites as opportunities to loot, graze animals or to grow crops on in an attempt to provide themselves and their family with the essentials.
While we may want to preserve these archaeological sites for future generations to study and enjoy, how can we tell people not to economically exploit them without somehow providing a viable alternative?
The Sustainable Preservation Initiative's (SPI) concept answers this question by empowering local entrepreneurs and providing transformative economic opportunities. Investing in locally-created and owned businesses whose financial success is tied to the preservation of the site, SPI helps preserve cultural heritage and alleviates poverty in the surrounding communities.