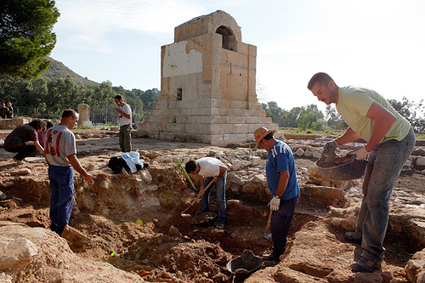 THE EXCAVATION work on the Projecto Villajoyosa Romana, which has been ongoing for the past few weeks, has uncovered the remains of two houses built in the 16th and 18th centuries.

The foundations of the two structures cover a 100-square metre area to the north of the tower.
Under the direction of Diego Ruiz of the Villajoyosa museum and archaeologists Lorenzo Abad and Sonia Gutiérrez of Alicante University, excavation of the area around the Sant Josep tower has uncovered more evidence of how the site was used.