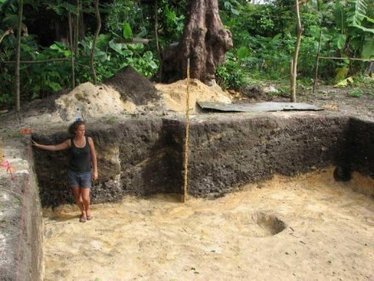 Researchers have dated ancient coral tools in Tonga and pinned down the most precise date for human settlement of Polynesia yet.
"We've been able to date the founding population of Polynesia to within a very narrow window of 16 years," Prof Marshall Weisler, an archaeologist from the University of Queensland said.
Polynesia - which stretches from Hawaii in the north, New Zealand in the south and Easter Island in the east - is believed to be the last place on Earth to become inhabited by humans.
People known as Lapita were previously estimated to have arrived in Tonga sometime around 3,000 years ago.