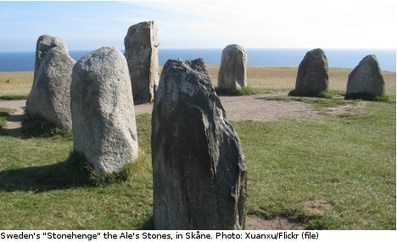 Archaeologists in southern Sweden have unearthed what is presumed to be a 5,000-year-old dolmen, or a portal tomb, near the megalithic monument Ale's Stones, sometimes referred to as "Sweden's Stonehenge".

"The findings confirm what we have believed; that this has been a special place for a very long time," said archaeologist Bengt Söderberg to news agency TT.
On Saturday, the first day of the dig, the scientists already had a hunch that they would find something on the site, expecting a Stone Age grave and a Bronze Age monument.