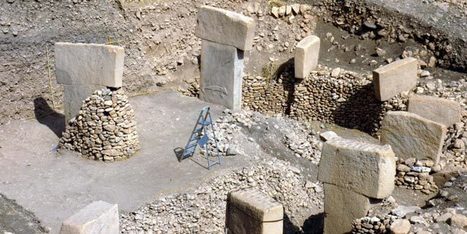 German archaeologist Professor Klaus Schmidt first came to Turkey in 1978 for research but it wasn't until 1994 that he realized the importance of Göbekli Tepe, an early Neolithic site in the southeast of Turkey.

"I was in Turkey with a fellow archaeologist to visit some Neolithic sites and Göbekli Tepe was one of a number of destinations," he explains, noting: "The site was marked and shortly described by American archaeologist Peter Benedict in the 1960s because some stone tools were found there.
However, its real significance went unnoticed until we went there. Not only did we stumble upon fragments of large sculptures but we also realized that the mound is artificial; it was quite obvious that this couldn't be a natural hill.
One large piece of limestone looked very familiar -- it resembled the T-shaped head of pillars I knew from Nevali Çori, an Early Neolithic place some kilometers to the north, where I worked in an excavation project before.
But unlike Nevalı Çorı, where they were found only in the context of several special buildings, those pillars seemed to appear everywhere at Göbekli Tepe, which made it stand out as something unique.
To date, none of the other sites in the area have been researched to the same extent as Gobekli Tepe. "