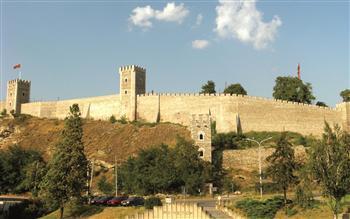 Cultural authorities in Skopje have announced plans to convert the Macedonian capital's Ottoman-era fortress into a museum displaying pieces and artifacts stemming from the imperial age.
The project started earlier in September and is expected to be completed at the beginning of next year.
The fortress, regarded as one of the most important in the Balkans, is expected to be revived thanks to the new undertaking, Macedonia Cultural Heritage Protection Office Director Pasko Kuzman recently told Anatolia news agency.