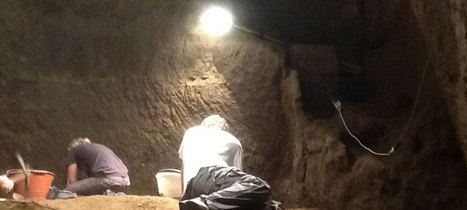 Initial investigations have begun on a series of pyramidal chambers carved from the tufa rock underneath the city of Orvieto, Italy.
Dr. David B. George of the Department of Classics at Saint Anselm and Dr. Claudio Bizzarri of the Parco Archeogico Ambientale dell Orvietano (PAAO) are the co-directors leading the excavation with students from Saint Anselm College.
The interior of the subterranean space had been filled almost to the top with the upper section used as a modern wine cellar. However one feature caught the eye; a series of ancient stairs carved into the wall of a constructional type consistent with an Etruscan date.