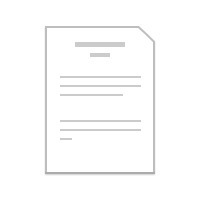 Music Archaeology aims to deepen into the knowledge of past musical and sonorous behaviours, define their uses andfunctions, understand the changes and continuities of musical cultures and when possible, reconstruct the sounds of ancientmusical instruments and acoustic spaces.
The importance of music in culture has been well studied by Ethnomusicology.Nevertheless, Archaeologists have disregarded, until recently, the importance of sound in past societies. It is not until thebeginning of the 80s that some archaeologists and musicologists started to define Music Archaeology as a modern academicdiscipline. The creation of international study groups and the proliferation of thesis and publications on the subject havehelped young researchers in this field.
However, it is still difficult to undertake a music-archaeological research. With theawareness of these difficulties among pre-doctoral European researchers in Music Archaeology, we proposed a session thathave tried to define our main methodological and theoretical approaches, and have presented the problems that youngresearchers have to face when dealing with sonorous materials.

Promontoria Monográfica 16 Actas das IV Jornadas de Jovens em Investigação Arqueológica - JIA 2011 Vol.