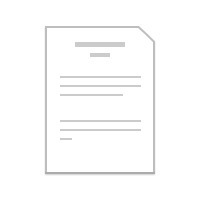 Reuben Thorpe.Institute of Archaeology, University College London.
The aim of this paper is to briefly examine some of the practical and philosophical issues aroundpost-excavation. I will try to illustrate some of my points with recourse to the development andpractice of post-excavation in England; but I am not doing this to hold up English practice asexemplar of best practice. For the purposes of this paper, I want to get away from contrastingnational post excavation practices between Council of Europe states. I think what we need toconsider are underlying principles.
What is post excavation? What is its purpose? What is itspoint? I use the example of England because that is the area I know best having run projects inthe public, private and university sector before and after the introduction of the market toarchaeology in the UK. Thinking about defining underlying principles is necessary, not becauseit is a worthy exercise in its own right, which it is, but because post-excavation is underpinned bythe theoretical paradigms and practices that underpin the excavations they are post of. There aremany practices of archaeology in Europe, differing excavation traditions, differing theories of method. There is no consensus on what might constitute European best practice in excavation,we all dig and record differently. Why should post excavation be any different?