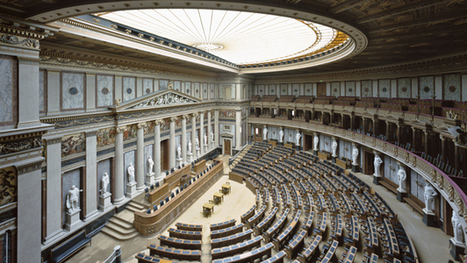 In memory of Holocaust victims, January 27—the day in 1945 on which the Auschwitz-Birkenau concentration camp was liberated by the Red Army—was declared the International Holocaust Remembrance Day by the United Nations in 2005.

The "Kinderfachabteilung" (lit. "Children's Specialist Department," a Nazi euphemism) Am Spiegelgrund, an institute of the Heil- und Pflegeanstalt Am Steinhof in Vienna, was part of the National Socialist killing machine in which ill or disabled children and youth were murdered. There were also close connections to the Vernichtungsanstalt Hartheim in Upper Austria. It was not until April 2002 that the mortal remains of 789 Spiegelgrund victims were buried in Vienna's Zentralfriedhof (Vienna Central Cemetery).
With his opera Spiegelgrund, Peter Androsch continues his intensive and well-documented examination of the Nazi regime (e.g., film music for Hasenjagd by Andreas Gruber). The opera's world premiere is a collaboration between the Anton Bruckner Privatuniversität Linz and Ensemble 09, founded during 2009, when Linz was the official European Capital of Culture.
More information on the Opera here