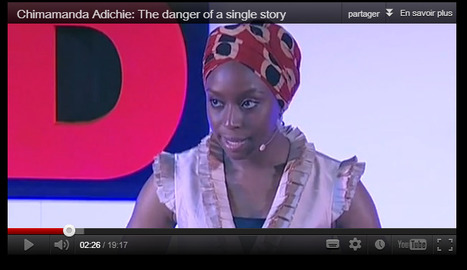 The power of stories, the danger of single story...
Stories, symbols and metaphores speak directly to our emotional brain and condition us strongly. Here is a compelling example by Nigerian Novelist, Chimamanda Adichie. Enjoy!
(Enablers' weekly blog post)
" - We are going back to stories: A recent summary of the Global Futures Forum (organized by the Canadian Security Intelligence Service) suggests that, after a the five hundred years "Gutenberg Parenthesis", new technologies bring us back to times where stories are very powerful. "We are coming out of a period in history defined by the linear and bound constraints of the printing press into an era of networked storytelling that looks a lot like the pre-Gutenberg world"."
Read the post and watch the video >>
Via
Enablers Network