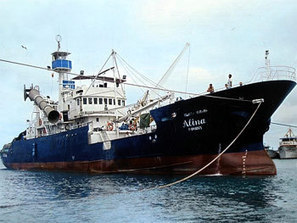 The Ministry of Production (Produce) decided to ban fishing for tuna and for similar species to Peruvian flagged purse seine vessels with a carrying capacity that is greater than 182 tonnes in the Eastern Pacific Ocean (EPO) from 18 November, 2013 to 18 January, 2014.
While the ban is in effect, purse seiners with the above features having the Peruvian flag should remain in port.
However, vessels not fishing in the EPO and carrying an observer from the Agreement on the International Dolphin Conservation Programme (IDCP) on board may go fishing during the closed period.