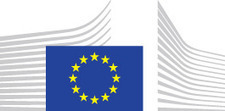 A new Eurobarometer survey on the 'European Area of Skills and Qualifications' (Special Eurobarometer 417) shows also that around a quarter (23%) of EU citizens feel that their education or training has not provided them with the skills to find a job in line with their qualifications. While over half of the respondents (56%) think their qualifications would be recognised in other Member States, 6% tried to work or study in another Member State but were unable to do so, either because their qualifications were not recognised by their prospective employer or education institution, or because the respondents lacked information about recognition of their qualifications abroad.
The survey's findings are echoed by the results of a separate Commission online consultation, 'Towards a European Area for Skills and Qualifications', aimed at education and training specialists. It collated views on the obstacles faced by people in having their skills and qualifications recognised across Europe and found that there is strong support for action to simplify European tools for recognition of skills and qualifications, to make them more coherent and easier to use, and to ensure a stronger focus on the needs of pupils, students, workers and employers. Respondents also call for more emphasis in education and training on what is learnt rather than the number of hours of instruction.
"Our objective is simple: everyone in Europe should be able to have their skills and qualifications understood and recognised, within and across national borders, by employers and educational institutions. They need to be recognised in a fair, comparable and transparent way, so that people's skills and qualifications improve their employability or open the way for further learning," said Androulla Vassiliou, European Commissioner for Education, Culture, Multilingualism and Youth.