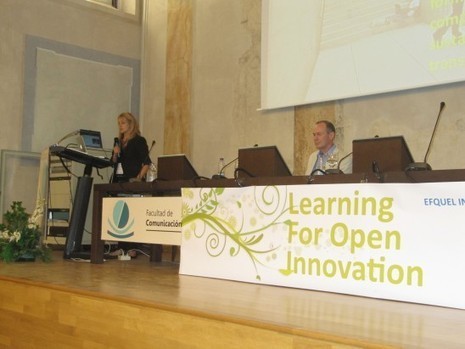 Tony Bates
It has been impossible for me to blog about online learning over the last four weeks because I have been on holiday for most of the time, in places deliberately chosen because there were no Internet connections.
The EFQUEL Innovation Forum
However, the first week away was spent at a very interesting forum organized by the European Foundation for Quality in e-Learning (EFQUEL). The focus was in the interface between open learning and innovation in post-secondary education. There were about 120 participants from all round Europe, including Russia and Serbia, as well as the usual suspects from the UK, Spain, Finland, Germany, Italy and Belgium.
Via
Alastair Creelman
,
João Greno Brogueira
,
Cíntia Rabello