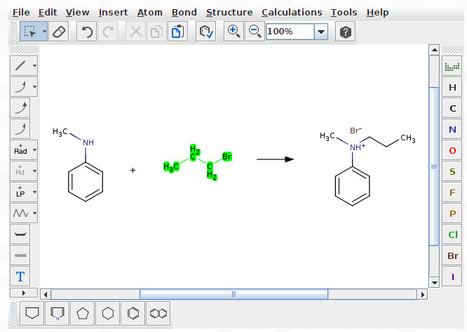 Atoms, molecules and reaction selection question type. Requires Marvin Applets downloadable from www.chemaxon.com.

This question type allows you to design questions in which students select various atoms, molecules, bonds or other objects. The instructor builds molecules or reactions with the Marvin Sketch editor and selects certain objects as the answer. The student is then presented with the molecules or reactions and must select according to question text. Note: This plugin requires Marvin Applets from Chemaxon.

You can ask questions such as;

- Select all chiral centers in the following molecule?
- Select all 2p3 hybrid atoms in the following structure?
- Choose the nucleophile in the following reaction?
- Select the reaction arrow which violates the rules of electron pushing?
Via
Miloš Bajčetić