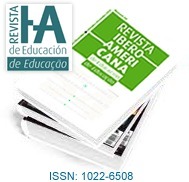 Resumen
El análisis de la calidad educativa y su evaluación es permanente objeto de debate en las políticas educativas y cobra hoy especial relevancia ante el análisis crítico de la evidencia recogida en los distintos recorridos que se han transitado en materia de evaluación de la calidad educativa y por los aportes teóricos que desde distintas perspectivas vuelven a poner en discusión el tema.

Si bien ya no está en discusión la importancia de evaluar los sistemas educativos, qué se entiende por calidad educativa y cómo evaluarla sigue suscitando diversidad de posicionamientos.

En este trabajo se aborda el concepto de "calidad social" para a partir de su análisis profundizar la discusión de qué entendemos por calidad educativa y su evaluación. Se plantea la necesidad de resituar el problema de la calidad en la política planteando un cambio de mirada que permita superar abordajes simplificantes de una cuestión compleja. Por lo tanto, para evaluar la calidad social de la educación de un sistema, resulta ineludible considerarlo en su totalidad –con todos los niveles y modalidades– así como tener en cuenta distintas vías de aproximación, diversas y complementarias. Esto se sostiene en una concepción de evaluación democrática que requiere de la participación y compromiso de todos los sujetos educativos entendiendo la construcción de la calidad educativa como responsabilidad social y como derecho de todos.

Abstract

The analysis of the quality of education and its assessment is permanent object of discussion of the educational policies and is becoming especially relevant given the critical analysis of the evidence collected in the different paths that have been busy in the field of evaluation of the quality of education and by the theoretical contributions from different perspectives put back into the issue.

Although no longer in this discussion the importance of evaluating the educational systems, what is meant by quality of education and how it could be assessed continues to be a diversity of positions.

This paper deals with the concept of "social quality" for on the basis of its analysis depth to the discussion of what we mean by educational quality and its evaluation. There is a need to redefine the problem of quality in the political by proposing a change of gaze that allows us to overcome simplificantes approaches a complex issue. Therefore, to assess the social quality of the education of a system, it is inescapable considering it in its entirety - with all the levels and patterns - as well as take into account different forms of approximation, diverse and complementary. This is supported by a democratic conception of assessment that requires the participation and commitment of all the subject educational understanding the construction of the quality of education as social responsibility and as a right of all.
Via
Mariano Fernandez S.