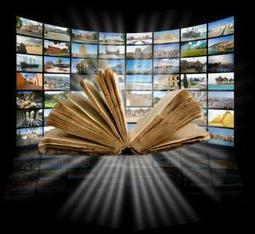 Somewhat similar to the discussion kicked off by Jason Pontin in Technology Review, this collection of viewpoints pulled together by Anna Lewis of ValoBox for The Bookseller's digital blog FutureBook puts the case for HTML5 over the app/device.
". . . HTML5 has laid down a new marker in browser standards. Not only does it enable offline capability through caching of content, it also lets you create websites that feel like native apps. The browser is certainly becoming a very different beast. So, does this mean publishers should rethink their approach to the browser, and see it as a way to deliver content, not just discover it?"
How the answers to this question play out affects the evolution of the book. Bookmark the concept if not this web page.
Via
Robert Bolick
,
Luciana Viter