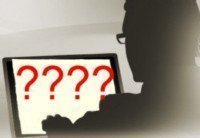 Can be used to cause fires...SECURITY RESEARCHER Charlie Miller has revealed that Apple's Macbook batteries can be hacked to cause fires or used to plant malware.
At the Black Hat security conference next month in Las Vegas, Miller will demonstrate how to hack into and control a battery's microprocessor. He discovered that the fruit themed laptops have default passwords.
Miller, a principal research consultant at Accuvant Labs, told Forbes, "These batteries just aren't designed with the idea that people will mess with them. What I'm showing is that it's possible to use them to do something really bad."
Read more: http://www.theinquirer.net/inquirer/news/2096487/apple-macbook-batteries-hacked#ixzz1T7FAC5aV
The Inquirer - Computer hardware news and downloads. Visit the download store today.