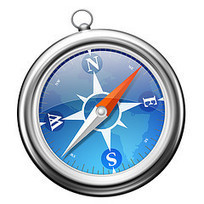 Company bolsters anti-hacker defences...
Apple has released an update for its Safari web browser designed to fix a number of security flaws.

The iPhone maker released the Safari update alongside a security patch for its iOS mobile operating system on Friday.
The update aims to protect Safari users from drive-by download attacks and patch a number of Java vulnerabilities within the web browser.

===> Drive-by download attacks use malicious websites that infect machines with malware when visited. <===

The update is available now on Apple's OS X Lion v10.7.5, OS X Lion Server v10.7.5 and OS X Mountain Lion v10.8.2 operating systems.

===> The release follows a number of high-profile attacks on Apple's Mac OS. Prior to the update numerous exploits targeting Safari using Java vulnerabilities had been detected. <===
Read more, a MUST:
http://www.v3.co.uk/v3-uk/news/2222043/apple-fixes-safari-security-flaws?utm_source=dlvr.it&utm_medium=twitter