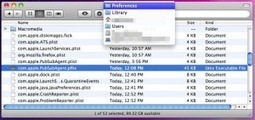 More Mac malware has been discovered, capable of giving remote hackers access to your Apple Mac.

Isn't it time you ran anti-virus software on your Mac?
And just like Flashback, the new Trojan doesn't require any user interaction to infect your Apple Mac.
The Sabpab Trojan horse exploits the same drive-by Java vulnerability used to create the Flashback botnet.
===> It's time for Mac users to wake up and smell the coffee. Mac malware is becoming a genuine issue, and cannot be ignored any longer. <===