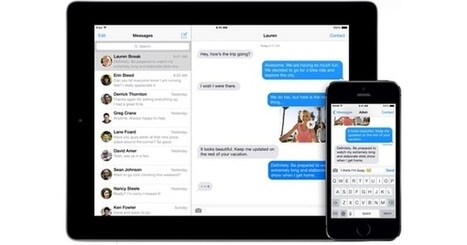 For some time, Apple has forcefully pushed a message to consumers that it takes privacy seriously.
Here, for instance, is what Apple's website says about its approach to privacy when it comes to iMessages:
Your iMessages and FaceTime calls are your business, not ours. Your communications are protected by end-to-end encryption across all your devices when you use iMessage and FaceTime...
Learn more / En savoir plus / Mehr erfahren:
http://www.scoop.it/t/apple-mac-ios4-ipad-iphone-and-in-security