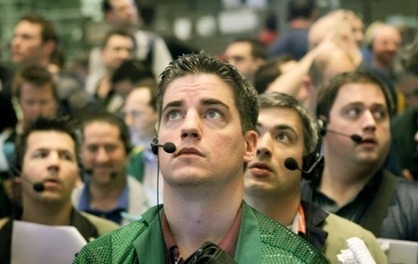 Today one of the top economists in the world told King World News the world has just witnessed, "a watershed moment in history." This is without a doubt one of the most important interviews KWN has ever done with Michael Pento. Below is what Pento, who heads Pento Portfolio Strategies, had to say in this remarkable and timely interview.
This is from the interview at CNBC: "Does the Fed have a limit to its balance sheet? Charlie, is there a limit? You are headed towards $4 trillion. Could it be $5 trillion? Could it be $12 trillion? What limits the size of the Fed's balance sheet?" And here is the answer from the Fed President Charles Evans, who happens to be simpatico with Janet Yellen and Ben Bernanke:
"Well, I think the Fed needs to do whatever is necessary to help meet our dual mandate objections. I don't really think about it as far as limits are concerned because I think there is a tremendous amount of capacity. We can go as long as necessary." ...
Via
Hal
,
ApocalypseSurvival