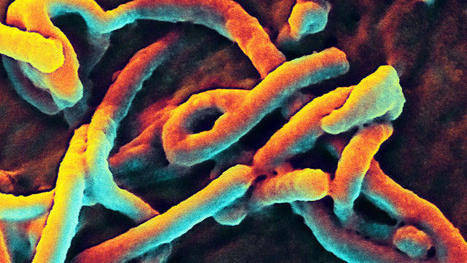 Johnson & Johnson (NYSE: JNJ) today announced that it has made a commitment of up to $200 million to accelerate and significantly expand the production of an Ebola vaccine program in development at its Janssen Pharmaceutical Companies. The company is closely collaborating with the World Health Organization (WHO), the National Institute of Allergy and Infectious Diseases (NIAID), as well as other key stakeholders, governments, and public health authorities on the clinical testing, development, production and distribution of the vaccine regimen.
The vaccine regimen, which was discovered in a collaborative research program with the National Institutes of Health (NIH), combines a Janssen preventative vaccine with a vaccine from Bavarian Nordic, a biotechnology company based in Denmark. This combination vaccine regimen has shown promising results in preclinical studies, and is now planned to be tested for safety and immunogenicity in healthy volunteers in Europe, the United States of America and Africa starting in early January. Janssen is targeting production of more than one million doses of the vaccine regimen in 2015, 250,000 of which are expected to be released for broad application in clinical trials by May 2015.
The regimen consists of two vaccine components that are based on AdVac® technology from Crucell Holland B.V., which is part of the Janssen Pharmaceutical Companies, and the MVA-BN® technology from Bavarian Nordic. The research collaboration for a monovalent vaccine targeting the Zaire strain of the Ebola virus is part of an ongoing development program for a multivalent vaccine against other virus strains that cause disease in humans, including Ebola and Marburg viruses.
As part of an overall commitment to advance innovations that address unmet medical needs worldwide, a team of dedicated experts has been assigned to focus on bringing this preventative vaccine to people in need. The commitment by Johnson & Johnson includes an equity investment in Bavarian Nordic to provide capital for the development, testing and production of Bavarian Nordic's vaccine. Janssen will take the lead in funding and developing both components of the combination vaccine regimen.
.
Via
Krishan Maggon