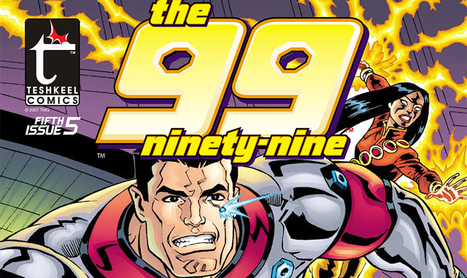 "Naif al-Mutawa, creator of comic book series THE 99, spoke with Al-Monitor about the recent death threat by the Islamic State and how US President Barack Obama's enemies became his."
Seven years after the Kuwaiti psychologist and entrepreneur first launched his comic book series based on the 99 attributes of Allah, he's facing a sudden onslaught of death threats, fatwas and lawsuits (his comic books were highlighted in this TED talk on cultural change in the Islamic World). His US distributor, meanwhile, continues to sit on a TV deal, in part because of pressure from conservative bloggers who object to any positive description of Islam.
Tags: Middle East, religion, Islam.
Via
Seth Dixon