Scoop.it!
Urban Planning Gone Wrong? (Unit 7)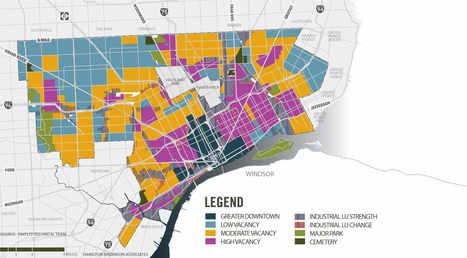 Simon Thomasson's insight:
http://www.forbes.com/sites/carlschramm/2013/05/14/its-time-for-city-planners-to-adapt-a-new-model/
This article discusses how urban planning has become a less realistic business, taking less into consideration. The economic considerations are becoming less of 'how can we afford this, and how will this make us money' to 'if we build this, hopefully it will make us money'. Urban planning is becoming "faddish" as it is becoming increasingly related to how the esthetic of the new design will be. Mayors of top American cities do not even plan for population either now or in present. There are no adaptations being made in consideration for future populations as neighbourhoods are designed based on perceived need. These neighbourhoods are often not even based on economic classes and associations with certain jobs. Analysis of jobs most highly concentrated in an area should provide a basis on which neighbourhoods (especially suburbs) are established. Proximity to the job infrastructure should be a major factor in determining the target income group for a specific region of a city, but this is often being completely overlooked. The lack of concern for public wellbeing, and focus on how the city will be perceived by others does not seem to be an effective way to go about planning the layout.
I found this article to be rather shocking in that it explains a total disregard for all of the factors that we learned about that should go into urban planning. Learning about the urban models, we determined that agglomeration of businesses and similar establishments would make sense in that it reduces travel times and transportation costs. Building a residential area close to a factory or largely populated working establishment would seem to make sense. The American economy has indeed shifted away from primary industry in a shift towards more tertiary technology based industries, which might explain the lack of emphasis on proximity to the workplace. Detroit is a prime example of this as the economy has been completely destroyed by the lack of auto industry. I would still think that an effort would be made to promote working at a certain location by promoting close, accessible residences. This article explores the delicate balance of planning a city to function and support itself, and in this instance, perhaps jobs and the economy is not the primary concern of the city. Perhaps this is a city in a state like California where much of the industries are footloose and do not require a specific location from which business takes place. In this case, the esthetic would be likely important as this technology would promote and warrant a more modern city. This is an interesting comparison and one that could be analyzed in great depth.