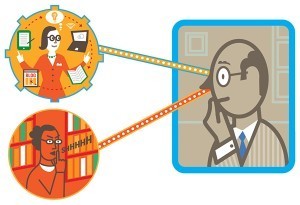 Principals value their librarians. They also want them to be more visible leaders.
Those are just two of the interesting findings from a recent survey of 102 media specialists and 67 principals. In fact, 90 percent of the administrators that we surveyed think we have a positive impact in schools—and a large number also feel that our jobs are important.
I wish every principal felt this way about their library.
Via
Karen Bonanno
,
Ann Vega
,
Dr. Laura Sheneman