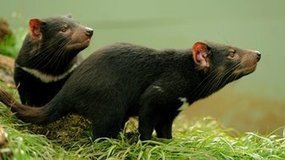 Early rodents add evidence for Earth's first grasslands
By Nick Crumpton BBC News
One of the recently discovered fossil rodents hinted at a grassland ecosystem. The finds add weight to the suggestion that grasslands appeared in South America 15 million years before anywhere else on Earth, after a period of global cooling.
The structure of the animals' cheek teeth have been interpreted as being adapted to a diet of plants found in open, dry environments.

The work appears in American Museum Novitates.