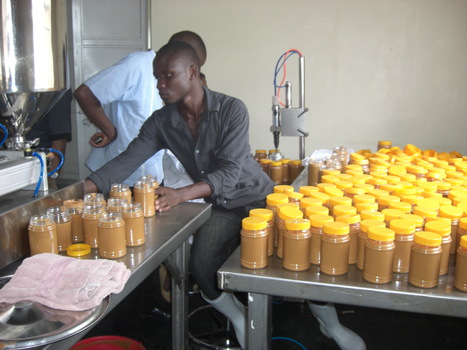 GP3MT activities and achievements were featured this week on September 7, in Washington D.C. I participated on a panel, after co-authoring a presentation on "Strategies for Fast-tracking Market Development of food products in Asia and Africa," presented by GP3MT's Dr. Manjeet Chinnan. This was based on an innovative approach I developed along with co-workers to speed up the development, formulation, processing and commercialization of food products in the Philippines and Thailand and scaled up in East and West Africa by GP3MT.
The model which involves public-private partnerships has resulted in product/processing technologies transferred and adopted by 10 companies in the Philippines, 5 Village-based enterprises in Thailand. Three companies each in, Uganda and Ghana, have either launchced or are in the final stages of development of food products.
GP3MT is the Global peanut Product Processing and Marketing Team, based at the Unversity of Georgia.
Anna Resurreccion, Ph.D.
DIstinnguished Research Professor
Read the program:
http://partnership-africa.org/farm-fork-role-food-processing-creating-markets-and-reducing-losses-smallholder-farmers-africa