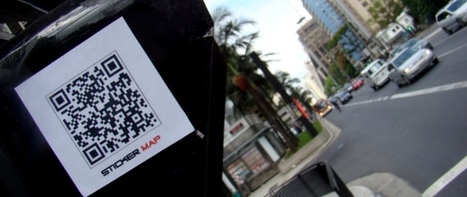 Here are three ways to use QR Codes for mobile recruitment:
Events. Rather than handing out piles of paper at job fairs, pass out one simple flyer featuring a QR code that links back to your mobile-optimized career site. This sheet should include a website URL for those who don't have a smartphone and link to essential information about your culture and job openings.
Promote specific job postings. Let's say you regularly hire talent for Front End Developer positions. Order inexpensive stickers that say "Nerds Wanted" with a QR code linking to a specific job posting on your mobile-optimized career site. Put the stickers up in places where your target talent lives, works, and plays – like community boards at coffee shops or common areas near public transit. Talent that is best for highly-technical jobs tend to be early adopters and will appreciate the cutting-edge opportunity to connect with your employment brand. Tip: be sure your QR code links to a posting that won't expire, otherwise you could end up with hundreds of useless stickers.
On business cards. Print a QR code linking to your mobile careers site on the back of company business cards. Providing quick access to online employment information supports your recruiter's efforts and serves as another referral pipeline for current employees to reach candidates in their personal networks.