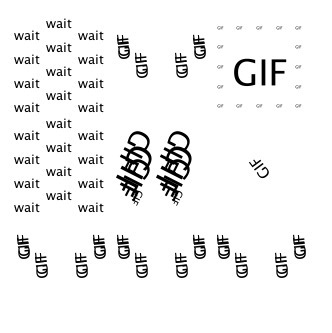 True animated GIFs (2011)
1024 animated GIFs.
"Jerome Saint-Clair is a French artist and engineer working mainly in the field of new media.
His artwork includes computer based generative systems, interactive installations, software libraries, but also drawings and computer-free installations or objects.
He developed a strong attachment to transdisciplinarity and also enjoys and supports open source initiatives.
Over the years, he always tried to make his work available for free, on the Internet.
His recent works focus on graffiti and also the permeability between the digital and the physical worlds.
He initiated the creation of the French branch of the Graffiti Research Lab"