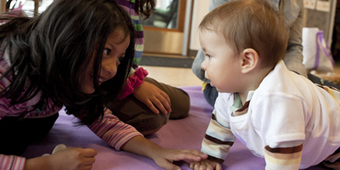 As another year closes, we look back on 2013 and celebrate our many accomplishments in the amazing year we've had: Including new programs starting this past fall in ten countries,
Roots of Empathy has now reached over 600,000 children on three continents since the first programs were offered in Canada in 1996.

2013 saw the completion of Roots of Empathy pilot programs in three new countries – England, Wales and Germany – with an increased number of programs being offered in all three countries this past fall.
Seeds of Empathy continued to grow in Canada and the United States, programs piloted in Scotland will continue, and...
Via
Edwin Rutsch