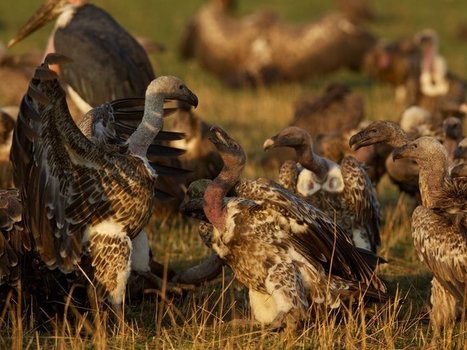 Vultures are being targeted by elephant poachers in Africa...
Elephant populations aren't the only ones being threatened by unsustainable poaching. Elephant poachers are also targeting vultures. As Madeline Bolin reports at Environment 360, it is becoming increasingly common for poachers to poison the carcass of elephants they hunt, so that the circling birds don't give away the location of the kill.
Park rangers and other law enforcement officers (who are themselves occasionally murdered by poachers) can use circling vultures to figure out where a large kill has taken place, so it's in the best interest of the poachers to get rid of the aerial evidence. Last summer, as many as 600 vultures died after feeding on a single poisoned carcass in Namibia....