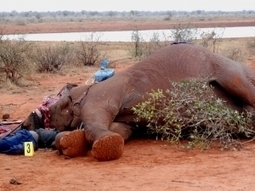 Kenya Wildlife Service rangers have killed one suspected poacher and recovered four elephant tusks in Tsavo West National Park.
Five other poachers fled leaving behind an M16 rifle, two AK47 magazines, an axe, three saucepans and six five litre water jerry cans.

The poachers had already killed a 45-year-old elephant near the water pan and were in the process of removing its tusks....