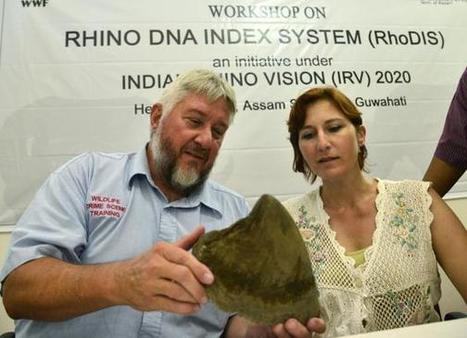 Two South African wildlife experts on Tuesday gave forest officials at the Assam State Zoo a demonstration of the Rhino DNA Indexing System, a DNA-based forensic tool. The RhODIS, used to investigate and prosecute suspects in cases of rhino poaching, has been on the Assam
government's wish-list. The tool involves the collection of each individual rhino's unique DNA profile into a database which can be referenced when presenting legal evidence in cases of rhino poaching.
The two experts — Cindy Harper, Director, Veterinary Genetic Laboratory of University of Pretoria, and Rod Potter, a professional wildlife investigator associated with South Africa's National Wildlife Crime Intervention unit — will also visit the Kaziranga National Park to educate its forest officials on the RhODIS' utility in crime-scene investigation....