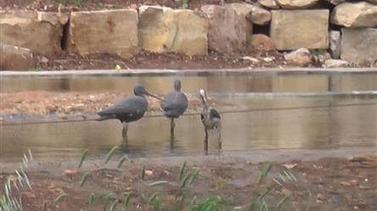 Over the weekend CABS volunteers filmed two trappers who tried to catch rare Eurasian Curlews, Black-tailed Godwits and Black-winged Stilts in Zejtun and on the Delimara peninsula.
According to CABS the men used plastic decoys and illegal bird callers imitating plovers and the three protected species mentioned above.
CABS said that its team reported both cases to the police who apprehended one man and seized the lures as well as two sets of clap nets. The trapper is expected to face trial soon.
CABS said that during the operation in Zejtun one man threathened its volunteers with a bludgeon. Furthermore individuals unknown obstructed the passage of a police car by placing a load of boulders on the countryside road leading to the trapping site. Both incidents have been recorded on video...