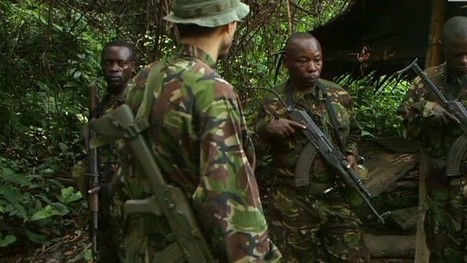 Eco-guards stalk their prey -- poachers -- in the Republic of Congo's Odzala-Kokoua National Park....
Odzala-Kokoua National Park, Republic of Congo (CNN) -- "The poachers are usually hiding firearms in the fishing camps," Mathieu Eckel briefs us as his anti-poaching unit's shaky metal boats speed down one of the rivers that snakes it way through the Odzala-Kokoua National Park.
The river's dark waters are stunningly framed by shades of green and cascading vines in this remote corner of the Republic of Congo.
As Eckel's eco-guard unit turns a corner, he gives the order to cut the engines. We're approaching the first suspected site. The boats coast silently against the hum of the forest....
Watch video/Read on...
http://www.cnn.com/2014/01/06/world/africa/congo-poacher-camp-bust/index.html