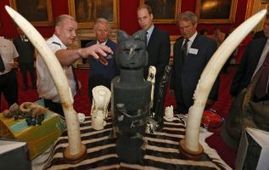 An alligator skin upholstered Rolls Royce was among the 690 items confiscated.
A total of 690 items were confiscated, including eight live big cats, tortoises and hippo teeth, reports citing the Home Office said Friday.
That was 181 more than the previous 12-month period and there are fears the number will keep rising as the global economy recovers....