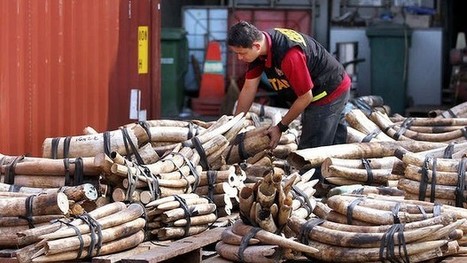 They are the ugly stories that sum up animal trafficking.
Last week, nearly six tonnes of elephant ivory were pulverised by US authorities.
The carvings, jewellery, trinkets and tusks – seized over 25 years through border confiscations – were reduced to powder.
In Tanzania last week, three Chinese nationals suspected of elephant poaching were charged for possessing 706 tusks weighing 1.8 tonnes and worth an estimated $3.29 million.
Advertisement
The US also announced a $1 million reward for information to help break up one of Asia's largest wildlife trafficking syndicates, based in Laos.
The animal trade worldwide is estimated to be worth up to $10 billion annually....

Read more: http://www.smh.com.au/environment/animals/war-against-cruel-trade-in-animals-20131116-2xnr0.html#ixzz2kqmbF7uR